// Agility, Security, & Scalability Baked-In
Cloud expertise is scarce, and no talented team of engineers wants to toil in manual, repeat work. Cloud automation helps you streamline your cloud operations, reduce risk of manual error, & enable scalability. You would need to invest significant resources, time, and knowledge to build enterprise-grade automation tooling to operate the cloud effectively. Our Cloud Reliability Platform is embedded with commonalities observed across cloud native platforms, ISV integrations, & operational learnings we developed as a cloud operations pioneer. 
// End-to-End Cloud Automation
TechCelerated delivers automation to align with SRE best practices for your specific industry & business model. Whether you are a global enterprise with complex maintenance plans in different time zones or a HealthTech startup enforcing a compliance standard via drift management, we build repeatable, consistent, predictable outcomes via automation and integrated tooling wherever possible.
We modernize security management systems with security automation, central logging, seamless threat analysis in deployment pipelines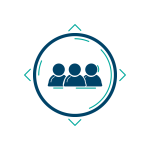 Automate deployment cycles to reduce manual effort, streamline testing, and accelerate development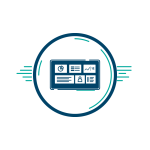 // Configuration Management
Our custom scripts optimize your cloud architecture for rapid scaling, instant failover, and security automation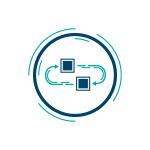 We make changes to templates, not instances. This significantly reduces risk, decreases fix time, and centralizes change management
// Learn More
Talk to a Cloud Expert
TechCelerated is a leading provider of platform driven cloud operations for AWS and Azure. Contact us today to learn how we can help you onboard to the cloud more efficiently, operate reliably with elevated security, and optimize as you scale.