Ensure your critical systems are always secure, available, and optimized to meet the on-demand, real-time needs of the business.
// Database Managed Services
24/7 Database Managed Services and Remote DBA Support Provide Peace of Mind
Our 24/7 Fully Managed Database Service goes beyond database management and operational support. TechCelerated provides a proactive approach to continuously optimize your database. Have complete peace of mind your data systems are always being managed, performance is being optimized, and security posture is being hardened.
Unlock the power of your mission-critical systems
TechCelerated continuously optimizes your data systems to ensure the uninterrupted performance and availability… Our team of database experts aren't just here for consulting advice, we're an extension of your team! We identify and implement the solutions you need to future-proof your systems.
Whether you need full-time database support, specific expertise, or just to fill a skills gap, our remote DBAs, engineers, and administrators are here for you. When you partner with TechCelerated, you have complete peace of mind that your database performance and security is always being improved.
// 24/7 Operational Excellence, 365 days of the year
TechCelerated becomes an extension of your team, providing database expertise, around-the-clock coverage, and proactive services to ensure performance and uptime.
Lower your operational costs and decrease risks
Wide-ranging support for multiple database types
Backups & Patching
Custom Run Books & Alerts
// Optimize database with Continuous Transformation
We don't just manage your database infrastructure, we help you continuously improve your database systems – increasing performance, security, and more!
Receive solutions from our team of database experts, ensuring minimum business disruption. Our proactive monitoring will help ensure your database servers are always running at peak performance.
Proactive approach for better results
Delivering future-proof solutions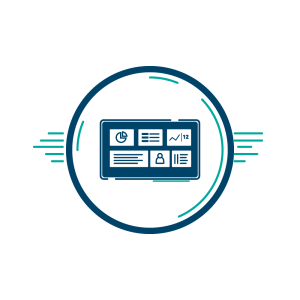 // Remote DBA services and support
Our global remote DBAs provide 24/7 incident handling, proactive management, and other services to ensure optimal database performance.
We support all major databases including Oracle, Microsoft SQL Server, PostgreSQL, MySQL, Cassandra, MongoDB, Hadoop, associated DBaaS options, and more!
24/7 technical database support keeps you going!
Multi-platform support has you covered
// We are your partner, not a vendor
We become an extension of your team—not only as a trusted advisor, but a partner who implements the solutions you need.
No need to hire, train, or worry about resourcing. The extensive knowledge of the TechCelerated team is available to you 365 days of the year.
On-demand, real-time support
Optimize your business value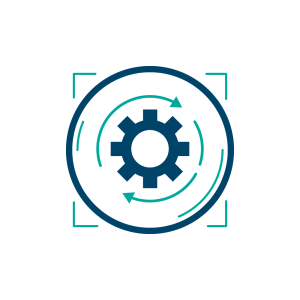 Partnering with TechCelerated provides you with complete peace of mind.
At a lower cost, you will receive round-the-clock database management, automated alerting and monitoring via our proprietary enterprise-level tooling, and continuous transformation services to ensure your data systems are not just being managed, but optimized.
24/7 database support, 365 days of the year
Our remote DBA support teams have you covered, and our 24/7 monitoring and issue resolution keep you going.
Optimize to future-proof your systems
Our proactive health checks, database monitoring, database support and performance tuning keep your data sharp.
Diagnosis of issues even before they occur
Our robust database monitoring and alerting tool, combined with troubleshooting and patching, provide round-the-clock vigilance.
Increase your data systems performance
We ensure continuous health checks, database monitoring, 24/7 support, and performance tuning to help you achieve optimal results.
Always be one step ahead
We're on top of your new feature implementation, major platform release upgrades, and much more.
We take data security seriously
Our security solutions are highly effective in exceeding your expectations.
// Learn More
Talk to a Cloud Expert
TechCelerated is a leading provider of platform driven cloud operations for AWS and Azure. Contact us today to learn how we can help you onboard to the cloud more efficiently, operate reliably with elevated security, and optimize as you scale.
Put our expertise to work for you
Whether you need full-time database support, specific expertise, or just to fill a skills gap, TechCelerated's elite team of remote DBAs, engineers, and administrators are here for you. Our experts collaborate with your team either on-site or remotely using a secure delivery framework, transparent processes, and up-to-the-minute reporting.