Consulting, implementation and management expertise you need for successful database migration projects – across any platform.
// Cloud Database Migration and Transformation Services
Data Transformation is a key component of migration to the cloud. Whether you are upgrading from a legacy database platform to a cloud-native solution or implementing a Data Analytics service for Business Intelligence, TechCelerated offers an end-to-end Data Transformation Services to fit your needs. At every stage of the process, TechCelerated works collaboratively with your team, acting as a true partner to achieve your business goals.
// AWS & Azure Database Services
Migrating your on-premises database to AWS or Azure can reduce the burden of database management, significantly cut licensing costs, and enable you to add storage capacity easily on demand. TechCelerated can help you re-platform your database and migrate to a fully-managed cloud service.
// Our Database Migration Process
TechCelerated works closely with your team to understand your business objectives, unique requirements, and challenges you are facing migrating your databases to the cloud. Based on our assessment, we then design and architect a solution that addresses gaps, navigates funding initiatives, and delivery goals.
Assessment: Business Goals, Stakeholders, Existing Documentation
Design: Platform, Performance, Storage, Backups, DR, Security, ROI Model
Build: Configuration of destination environment
Migration: Lift & install data in new environment
Continuing Support: Monitoring, 24×7 Escalation, Backups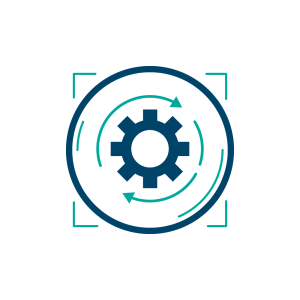 // Data Analytics Services
One of the most powerful advantages of storing your data in the cloud is the ability to leverage analytics and business intelligence. Logicworks can create new data analytics from scratch or migrate and modernize your existing systems.
Create a new Data Lake, Data Warehouse, and/or Business Intelligence solution on AWS or Azure
Assess and improve Data Integrity across myriad of sources for use in analytics
Analyze and implement ETL (Extract, Transform, Load) systems to aggregate your data
Customize the Presentation Layer of your new analytics system according to your Key Performance Indicators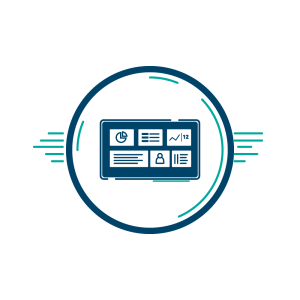 // Cloud Refresh or Cloud Management Transition
TechCelerated has helped customers already working with an AWS partner or Azure CSP elevate their cloud operations support by performing a cloud refresh or assuming 24x7x365 management responsibilities.
Establish visibility and control of cloud operations, resilience, and costs
Elevate standardization and enable greater security and governance
Leverage Cloud Reliability Platform features 
Seamlessly transition CSP to CSP 
// Cloud Assessment & Optimization
TechCelerated can help you evaluate your cloud environment, report on critical security gaps, recommend remediation steps, and re-architect for maximum efficiency.
Well Architected Reviews
Security & Compliance Assessments
Evaluate Cloud ROI & Cost Control Measures
Application Modernization, SaaS Enablement, & DevOps Integration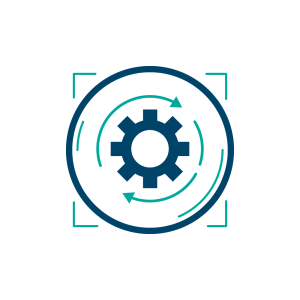 Helping you every step of the way with our database migration services​
We've completed hundreds of successful database migrations using a tested and trusted staged migration approach to mitigate risk, disruption, and downtime.    
It starts with a plan
We'll assess and understand your current architecture, business needs, and future growth requirements.
Custom design makes it yours
Our next step is to develop your custom migration roadmap, and design your target architecture.
Implementation makes it real
Then it's time to effectively move your workloads while minimizing risk and downtime.
Support keeps it working
You'll be worry-free with our ongoing monitoring and support for your new environment.
Our methodology makes it efficient
Trust our proven data warehouse migration methodology and expertise to get you there faster.
Data Security offerings for your Business
TechCelerated security solutions are specifically tailored and are highly effective in meeting your business objectives
// Our database migration experts work for you 
When it's time to migrate your database TechCelerated has your back, including moving from one database to a different database, from on-premises to cloud, from one version to another or one data center to another.      
// Learn More
Talk to a Cloud Expert
TechCelerated is a leading provider of platform driven cloud operations for AWS and Azure. Contact us today to learn how we can help you onboard to the cloud more efficiently, operate reliably with elevated security, and optimize as you scale.