Build More with DevOps
// Gain Control of Your Cloud & Improve Agility
Our team of DevOps and Site Reliability engineers take a platform approach to advise customers how to design and build cloud environments that leverages cloud automation, infrastructure-as-code, cloud-native and advanced features and tooling management to help keep pace with change, enable innovation, and customize a future-forward solution.

Automate cloud scaling and recovery

Simplify code deployment with containers​

Improve the velocity of software delivery

Automate infrastructure-as-code buildout
// Cloud Management Solutions
Our team of certified AWS & Azure experts coupled with our Cloud Reliability Platform provide you with the agility, continuity of care, support you need to ensure your team can focus on meeting your core business objectives.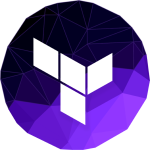 We can build a custom Terraform modules to automate self-service infrastructure-as-code pipelines.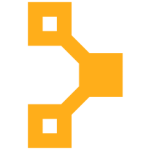 We use Puppet, Ansible, Chef, Salt, Jenkins, and more to control configuration of cloud resources.
From AWS CodeDeploy to CodePipeline, we can help you automate code delivery.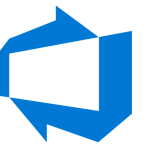 We can help you implement Azure Pipelines, Azure Artifacts, and more to standup a CI/CD pipeline fast.
Whatever DevOps tools that your team is currently using, TechCelerated can integrate and optimize.
…and hundreds of additional DevOps tools
Infrastructure-As-Code Automation
We have developed a catalog of custom, secure infrastructure templates
Containers on AWS & Azure
Our team can help evaluate cloud container readiness, design & build container clusters
CI/CD Pipeline Build & Management
TechCelerated will work with your team to design an integrated code/infrastructure CI/CD pipeline optimized for your application and deployment methodology
Our software driven approach to cloud management incorporates Site Reliability Engineering principles to help standardize configurations, enforce desired state, and streamline deployment
DevSecOps & Security Automation
Leverage our security automation to help protect your critical data & enable continuous compliance
Our custom scripts optimize your cloud architecture for rapid scaling & instant failover
// Learn More
Talk to a Cloud Expert
TechCelerated is a leading provider of platform driven cloud operations for AWS and Azure. Contact us today to learn how we can help you onboard to the cloud more efficiently, operate reliably with elevated security, and optimize as you scale.