Leverage our experts to build a foundation for cloud success
// AWS & Azure Cloud Experts
Migrating to the cloud and optimizing cloud operations is a significant undertaking for most organizations. Meeting aspirational goals with reality requires knowledge, resources, and expertise that can only be acquired by being in the trenches helping companies architect and manage complex workloads on the cloud. Our team of AWS & Azure experts work closely with your team to dive deep to understand your unique requirements, business objectives, budget, stakeholder support, and future plans to develop a comprehensive cloud strategy to meet your timelines and goals.

Accelerate Cloud Adoption



Streamline Cloud Projects
TechCelerated leverages our deep AWS & Azure expertise to help customers uncover how to meet and exceed business objectives, improve time to cloud and time to market, enable greater security and compliance, control costs, improve cloud resilience and agility, and enable ongoing expertise, continuity of care, and scale.
// Cloud Readiness Consultation
Our team of AWS & Azure experts will do a deep dive into your current environment to uncover application readiness, uncover security gaps, issues to remediate, and outline a comprehensive plan to architect for your cloud success.
Understand the total cost of ownership, how to calculate cloud ROI, financial impact to CapEx/Opex, depreciation schedules, leases, etc.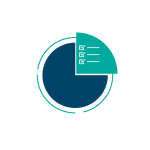 // Cloud Partner Funding Initiatives
TechCelerated will help navigate Microsoft and AWS funding options to help offset the cost of your migration or optimization initiatives.
// Unstick Cloud Migration & Modernization Projects
Cloud migrations can stall due to lack of stakeholder support, unexpected issues or interdependencies, and general lack of the right resources and expertise to execute. Our team will work with you to get your migration moving in the right direction and architected for long-term success.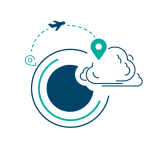 // Cloud Operations Optimization
Uncover gaps in your current cloud infrastructure management, and work with our team to remediate and optimize your AWS or Azure environment.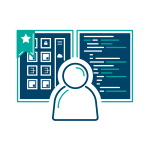 // Objective Multi-Cloud Consultation
Our expertise in helping AWS & Azure customers migrate and operate at scale enables us to provide an objective analysis of which cloud is right for you and/or help you architect multi-cloud solutions.
// Cost Optimization & Cloud FinOps Support
Leverage our FinOps experts to uncover how to utilize platform automation, reserved instances, and various Microsoft and AWS features and solutions to optimize and control cloud costs.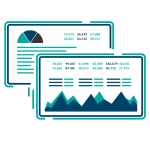 // Learn More
Talk to a Cloud Expert
TechCelerated is a leading provider of platform driven cloud operations for AWS and Azure. Contact us today to learn how we can help you onboard to the cloud more efficiently, operate reliably with elevated security, and optimize as you scale.