Develop an actionable cloud strategy and roadmap that strikes the right balance between agility, efficiency, innovation and security.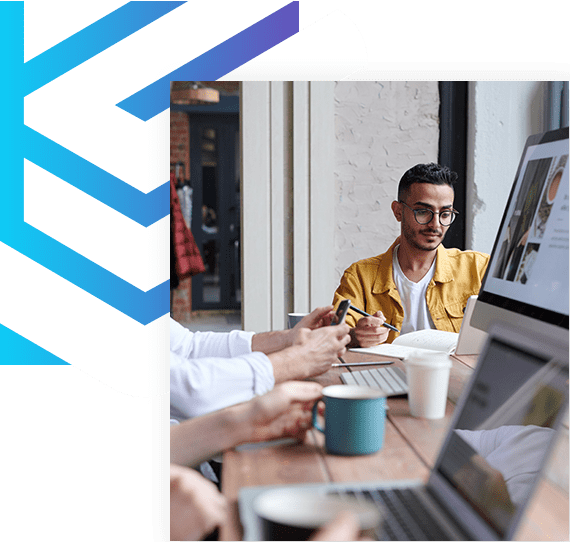 // about service
Can we talk about your cloud?
Go fast, go deep with our cloud consulting services
Get better cloud solutions, faster   Our proven blueprints, automations, and experience get you to value faster  Leverage our in-depth data expertise From analytics to ops, our infrastructure, data and cloud experts are here 24/7
Get end-to-end cloud support 
Work with a partner who follows through We'll define your cloud strategy, then implement it, and then manage it  Work on the cloud platform you choose We've got you covered on all major cloud platforms, including AWS, Google Cloud, Microsoft Azure and Oracle Cloud
Helping you every step of the way in the cloud
Our cloud consultants, automation experts, and data scientists define your cloud strategy, business and technology roadmap, migration plan, and approach for cloud operations management. 
Get smarter with Executive Technology Coaching using our cloud consulting services
Our cloud consultants will help your leaders understand how cloud and data technologies can improve your organization.
Get readier with Cloud Readiness Assessments
Together we'll evaluate where you are and see where adopting cloud can be a solution.
Build your plan with Architecture & Roadmap Design
You'll feel confident with a plan that covers migrating to the cloud and adopting new cloud technologies.
Learn more with our Cloud Platform Workshops & Proofs-of-Concept 
Put your real-world use cases to the test through workshops and real cloud proofs-of-concept.
See the benefits with Technology & Business Case Development
Clearly define the cost, time, and customer benefits of your new cloud solutions.
Make it happen with Cloud Migration Planning & Execution
When you're ready we'll migrate you to the cloud quickly, and without disruption to your organization.